rickileebrooks:
Yeah, I know her. Just sayin.' Seriously, the young people in our church sometimes take my breath away. Keep on keeping on, Miss Hyla. Eph. 3:14-21
Originally posted on hylachamberlain: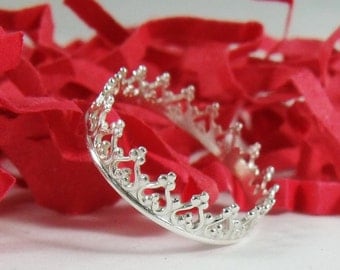 In spite of my purity ring, people have asked me what I will do if I do not get married. This is a great question! My answer is, wear it of course! Yes, even if I am sixty and if I do not marry I will be wearing my purity ring. As I have mentioned in my other writing I Wear This Ring I do not only wear mine as a reminder of sexual purity before marriage, but also for purity in all areas of my life. Say I do marry, then what happens? Some people add to their purity rings, or save it to pass down to their children. In my case, I will replace it with an engagement ring, and then add the wedding band to it. I've explained to other girls that a wedding ring is just another purity, but within marriage. 
I've broken it down…
View original 97 more words